Team Imports is the Home of Volkswagen and Audi  Drivers throughout Merrillville, Crown Point and Valparaiso, IN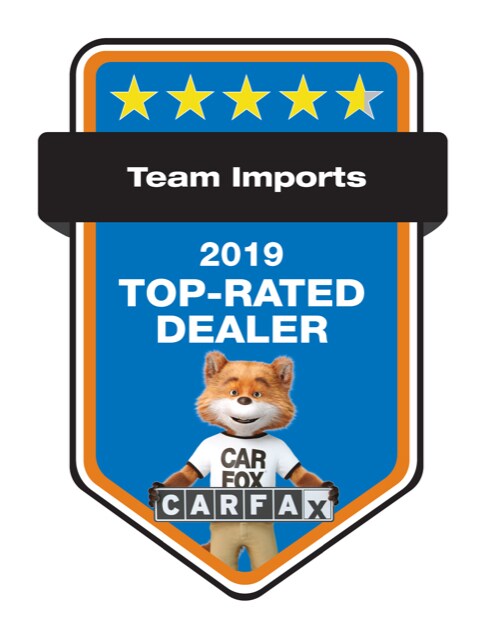 We here at Team Imports pride ourselves on delivering the best customer service and dealership experience to Volkswagen and Audi drivers throughout Merrillville, Crown Point and Valparaiso IN. With our commitment to excellence and vast automotive expertise, it's clear that you've found the perfect place to test drive, finance and service your car!
Take a look around and discover that new Volkswagen and Audi models have all the elements you desire in a car: safety, dependability, comfort and tech features. We invite you to stop by our showroom to get a feel for our current inventory and arrange for a test drive in a new Jetta, Atlas, Passat, Q5 or A5.
Now, we know that not every driver is in the market for a new car. That's why we maintain a comprehensive list of quality and affordable used cars. There's simply no denying that buying used is a great way to drive top-quality car while saving money at the same time.
The next step in the process is helping you finance the new or used car of your choice. We know it sounds intimidating but that's never the case when you buy or lease a car from us. Our Auto Finance team will crunch the numbers to ensure that you enjoy a budget-friendly price on your next vehicle.
Now that the car is yours, it's important to keep it in tip-top shape for many years of joyous driving. That's only achieved by bringing it into our Service and Parts centers for routine maintenance, repairs and parts replacement. Whether you need an oil change or tires rotated, our expert technicians will perform the necessary tasks to get you back on the road before too long.
If you're ready to learn more about services, simply stop by Team Imports at our showroom Merrillville where we always look forward to serving you!
Leasing and Financing New Audi and VW Models
Our full selection of Volkswagen and Audi vehicles is perfect for finding your next vehicle for finance or leasing. Audi and VW are known for their reliability and longevity, making them great candidates for financing. By splitting your payments over several years, you can make even many of the high-end cars in our inventory very affordable, especially given the current low interest rates. If you like to get a new car every few years, our Audi and VW models also make for great leasing candidates. Their high residual values and low money factor costs mean that you get to drive a well-equipped new car at a very reasonable price, and get a chance to upgrade fairly often as well! Whether leasing or financing is your preferred way of getting a new car, we are happy to help you estimate your payments and come up with a financial option that is best for your needs.
Incredible Selection of Used Cars for Sale
We don't just stock new Audi and VW imports, but also have a nice selection of pre-owned vehicles for you to explore as well. Our used car selection is very versatile, including all sorts of different brands and models. We take care to make sure that the cars we take in are it excellent condition, and only sell those that meet our tough requirements. We try to make sure that each of those vehicles offers excellent value to our customers, and each one is very competitively priced. So if one of our pre-owned cars catches your eye, get in touch and let us know. Because of how attractive these vehicles are, they sell out fairly quickly, and we can't just order up replacements! If you are in the market for a used car, be sure to check our inventory regularly, since it rotates very quickly.
Expert Service, Repair, and Maintenance
In addition to our well-stocked sales inventory, the Team dealership is also home to a full-service auto repair and service center to serve all of your car needs after your purchase. Our experienced mechanic team can tackle anything from routine maintenance to complicated repairs, making us a one-stop destination whether your car has had a serious malfunction, you are looking to add modifications or accessories, or if you just need some regular maintenance and an oil change. Our team is composed of professional and talented car enthusiasts, so you can be sure that you are leaving your car in good hands. If you prefer to be more hands on when taking care of your car, we also have a parts department that stocks most parts that you could need and help you track down rare or exotic ones that you might require.
If you are in the market for a new or used car, or just need parts or service, you will love our dealership. With our dedication to quality, excellent selection and competitive pricing, what else could you want? You will love our service and dedication once you have a chance to experience it! Get in touch with us via one of our online forms or call us today and tell us what we can do for you.